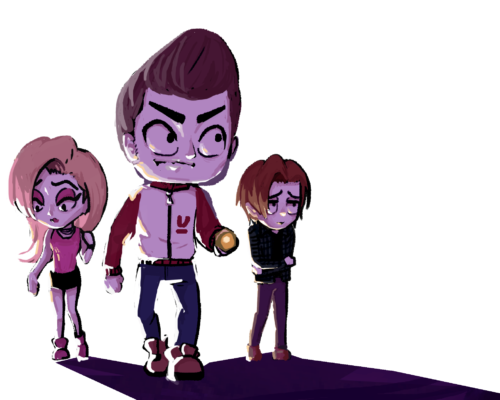 "Escape from the nerve-wracking terror or become the terror instead!"
A group of high schoolers went on a supposedly fun road trip. Unbeknownst to them, they were brought to another dimension. Realizing something's off, they decided to run away. What will happen to them?
80's Horror Flick themed 2 V 6 Asymmetrical Online Multiplayer PVP
In this game, you and 7 other players will be randomly divided into 2 teams: 6 Humans and 2 Creatures.
As humans, you must escape the woods by hacking the system and avoiding being captured by creatures. As creatures, you must capture or avoid the humans to escape before the time runs out.
TARGET PLATFORM: PC (Steam)
CONSOLE and MOBILE Later



STATUS: PRE-PRODUCTION